Looking for baby freebies in Canada for your little one? You're in the right place!
If you're a new parent in Canada, you know that having a baby can be expensive! Diapers, clothes, feeding supplies, and more can add up quickly. But did you know that there are ways to get free baby samples and freebies for your little one?
In this blog post, we'll tell you how to take advantage of all the freebies out there. Keep reading for tips on where to find free baby samples, what you can expect to receive, and how to redeem them.
---
17 Baby Freebies in Canada
There are lots of great baby freebies available to new and expectant parents in Canada. Here are some of our favourites:
Free diapers from Pampers, Huggies, and other brands
Samples of formula and baby food from major brands like Nestle, Similac, Enfamil, Beech-Nut, and Gerber
Samples of baby wipes, lotion, shampoo, and other hygiene products
Free car seats, strollers, and other baby gear from major brands like Graco, Chicco, and Britax
Below, we'll go over some of the best baby freebies in Canada from popular brands.
1. Nestle Baby & Me Program
The Nestle Baby & Me Program is a free program designed to support you and your baby's development. The program provides a wide range of free baby samples.
All Nestle samples and coupons are provided free of charge. You will never have to pay for anything you order from the Nestle Baby & Me Program, nor will it cost you a cent to join.
Your welcome gift pack will be customized to your baby's age and needs and may include things like free baby lotion, diaper backpacks, baby bottles, formula food, and coupons.
Sign up for the Nestle Baby & Me Program, and Nestle will provide up to $130 in free stuff to help you from pregnancy to toddlerhood.
2. Huggies No Baby Unhugged
Huggies Canada has a promotion where they will send you a free gift once you sign up with them.
Love and support often go a long way in the beginning stages of a baby's life, which is why Huggies provides No Baby Unhugged, so no baby has to go without hugs.
If you are currently a new parent of a baby under 4 weeks of age, simply create an online account and upload a photo of your baby sharing a hug to receive your Huggies comforts new mom kit.
The gift is a jumbo pack of diapers and wipes, and includes a $5 donation to the No Baby Unhugged program.
3. London Drugs Baby Welcome Package
Free baby samples and gift packs are a great way to try out new products or get a bunch of useful stuff when you have a new baby and don't have the time to shop.
They can be especially helpful if you're on a tight budget (baby stuff is expensive) or if you just aren't sure what sort of products you're going to like.
London Drugs is a nice place to go when you are expecting a new baby. They offer great samples in their Baby Welcome Package.
The London Drugs Baby Welcome Package contains a variety of trial size baby products and coupons that have been selected to help you care for your new baby.
Get a great welcome package, which contains a facial towel, baby wipes, nursing pads, moisturizer, and more. All you have to do is sign up and wait for your free welcome package to arrive by mail.
4. Thrifty Food Baby Be Healthy Program
For expectant and new mothers, Thrifty Foods has what you need to start your baby off right. Thrifty Food has many little perks for mothers and babies.
They have an initiative called the "Baby Be Healthy program". It is a great program because it is free to join and you get wonderful perks.
When you join the program, you will receive free prenatal vitamins during your pregnancy and baby nursing. As a bonus, you can also get a call once a month to let you know when your vitamins are available to pick up.
Become a member of the Thrifty Baby Be Healthy program. Have peace of mind knowing you're doing what you can to provide vital vitamins for your little ones before they are born.
Plus, enjoy its other Baby Be Healthy benefits, like 8″ by 12″ birthday cakes designed with your little one in mind.
Unfortunately, Thrifty Foods is only available in British Columbia.
5. Similac Baby Club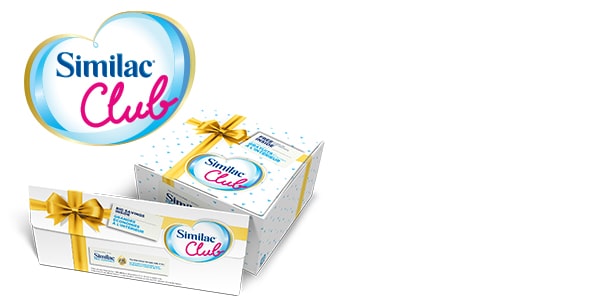 Similac has been around for many years. They have an awesome program where they provide you with many benefits.
The Similac Baby Club is a program for parents and caregivers of babies, filled with great deals and special savings.
As a member of the club, you can also take advantage of exclusive coupons and/or offers that are only available to members.
The Similac Baby Club offers up to $175 worth of free baby food samples, rebate cheques, coupons, and other benefits.
This is a great way to save on formula and other baby items. Join the Similac Club today and enjoy the many benefits it has to offer.
6. IndigoBaby Free Welcome Gift
One of the best things about starting a Baby Registry is gathering up all of your must-have items for baby in one place.
And when it's time to start checking off those baby essentials, an expectant couple has plenty to choose from. The IndigoBaby Free Welcome Gift is a great gift to all new parents.
Welcome your new arrival with a free gift. Register at Indigo and get a free Baby Memory Book after completing easy eligibility steps.
When you create a registry for your baby at Indigo, you will receive 20% off the products in your registry.
To claim your IndigoBaby Free Welcome Gift, you must follow these simple instructions:
Join the plum club
Subscribe to and get Indigo emails
Ensure that your Indigobaby registry has a minimum of 15 customized products
Be sure to buy at least $50 worth of goods from your Indigobaby registry
Once you have completed the steps, you will be entitled to receive a free Indigobaby Memory Book, which has a value of up to $35.
7. Enfamil Family Beginnings Club
The Enfamil Family Beginnings Club is one of the best baby freebies in Canada. It offers you a variety of free baby products and coupons.
You'll get a complimentary newborn pack with formula samples and coupons when you complete your profile and join the club.
To ensure that you get your gift, you must sign up at least two weeks before your baby's delivery date.
Join Enfamil Family Beginnings program to receive up to $240 worth of coupons, free samples, and exclusive offers.
8. Sobey's Baby Be Healthy Program
Before your baby is born, moms have a lot to think about. Eating well, getting enough sleep, taking prenatal vitamins, are all important when preparing for a new addition to the family.
Thankfully, Sobeys Baby Be Healthy program can help with all of those things and more. With free pharmacist consultations, advice on nutrition, and free prenatal vitamins, this program will have you taking one confident step after another, toward meeting that happy bundle of joy.
There's no purchase necessary and no money is required to join. Simply sign up in-store or online, then pick up your freebies at the pharmacy along with your prescription medications.
9. Amazon Baby Registry
Amazon Baby Registry is a product recommendation service designed to help you get everything you need for your new baby.
After $25 worth of purchases are made from your registry, you can choose a free gift from the Amazon Baby Registry.
Make a wish list and get ready to welcome your new bundle of joy. It's easy to create a free baby registry on Amazon.
You'll get a 15% completion discount on any items left on your registry after the baby is born for prime members.
Your registry also comes with free returns for 45 days, so if the sizing is off or you decide you don't like a product, it isn't a big deal.
10. BabyRUs Baby Registry
Babies grow up fast. Be prepared to make the most of every moment with the BabiesRUs Baby Registry. You can find all products and items for newborns, infants and toddlers.
Register for your BabyRUs Baby Registry and enjoy some great benefits. Adding 25 things to your shopping cart and signing up for their newsletters will get you a $25 off coupon.
If you purchase goods worth $75 or more, you can use your $25 coupon against that purchase.
You can also get a free baby registry bag full of goodies, samples and coupons when you start your registry online or in-store.
Additionally, you can save 10% off your remaining registry items (15% off if you are an RClub member). The more you buy, the more you'll save.
11. Family One (Formerly Baby Box Canada)
Family One is a new and improved way to educate parents when they need it most, from the convenience of their digital devices.
Parents can sign up for Family One to become eligible to receive a baby box, filled with clothing and other essential items for their newborn.
The purpose of Family One is to provide a basic package for newborns and babies who may not otherwise have access to these items.
The Family One baby boxes are free and offer a safe sleep space for babies, reducing the risk of Sudden Infant Death Syndrome.
It comes with a handy little item checklist inside. I think it's really helpful if you just had a baby or are expecting.
It includes a small mattress, fitted sheet, diapers, and more that you might need to get at some point after your baby arrives.
All you have to do is take some quizzes on baby safety topics, watch some videos to educate yourself, and once you've completed your course successfully you can claim your Baby Box.
12. Pampers Canada Sample
Free diapers and baby wipes samples are a great way to save money. Be prepared for your new arrival with free samples from Pampers in Canada.
Pampers is giving out a sample baby package. The sample package includes a selection of pampers wipes, pure protection and baby dry diapers in newborn sizes. In addition, there is a car safety sticker, which is not a product but also useful.
Get yours today before they run out. Sign up now and receive your free sample within 4 to 6 weeks.
Please be noted that you aren't eligible if you have gotten a Pampers sample within the past 5 months.
13. Best Buy Baby Samplers Club
Interested in trying new baby products but can't afford all the samples? Best Buy Baby Samplers Club gives you the opportunity.
If you're a Canadian parent and have a baby under 2, you can join the Best Buy Baby Samplers Club, apply to test and review baby products.
You'll get a chance to test and keep baby products for free, like strollers, carriers, car seats, baby monitors, and many others.
All you have to do is write a review about your experience with a product, whether it's negative or positive. If selected, you get to keep the baby product.
Become a member of the Best Buy Baby Samplers Club and get free baby products to test with your eligible baby.
14. Cetaphil Baby $5 Coupon
Want to save on baby products? Getting free samples for your baby can feel like winning the lottery.
A Cetaphil Parent Club coupon is an easy way to save on an excellent baby product. Join the Cetaphil Parents Club and get a $5 coupon for Cetaphil Baby wash, shampoo, lotion, oil, or ultra-moisturizing wash
Cetaphil Baby products are known for their gentle and moisturizing qualities. They are committed to healthy skin for all and you can hydrate and nourish your baby's sensitive skin by using their products.
Also, there are minimal cancer or developmental concerns with the ingredients in this product.
15. Walmart Baby Box
Walmart is one of the many companies that offer free baby samples to new moms in Canada. If you're expecting a child in Canada, Walmart is one place where you can get freebies for your baby.
The company offers a Baby Box complete with samples of various products that you may need for your newborn.
To sign up, simply enter your email address on the Walmart website and opt-in to receive the care box when you reach your third trimester.
There's no need to worry about the contents of the box as they will vary depending on what's available at the time.
However, you should note that you are only eligible for one box, so if you have more than one child, you'll need to sign up for multiple boxes.
16. FamilyRated Club
FamilyRated Club is another great way for parents in Canada to get their hands on some free baby products.
All you have to do is write an honest review of a particular item and you'll be able to keep it for free.
Some of the products up for grabs include diaper bags, diaper rash cream, and household cleaners.
This is a great way to get free baby things. So if you're a parent in Canada who is good at reviews, ensure to check out FamilyRated Club.
17. BuyBuy Baby Free Goody Bag
BuyBuy Baby is one of the best places to register for free baby items. Not only do you get a free Goody Bag full of samples and a coupon, but you also get 15% off your additional purchases.
This is an amazing deal for new parents who want to save money and get some great products for their new bundle of joy.
With a wide selection of baby products available, BuyBuy Baby is a one-stop shop for all your baby needs.
So whether you're looking for free baby samples or just stocking up on essentials, be sure to check out BuyBuy Baby.
---
How to Get Free Baby Stuff in Canada
So how can you get your hands on these free baby stuff in Canada? It's easy! Just follow these simple steps:
Sign up for a free account with the major baby product brands listed above
Browse their websites for information on current offers and samples
Request the samples you want by completing the online form or mailing in a postage-paid card
Use the promo codes where applicable
It's that easy! So start collecting those free baby samples today and enjoy all the great products available to new parents in Canada. Happy shopping!
---
Why Do Companies Offer Baby Freebies in Canada?
Any new parent can attest to the fact that babies are expensive. Between diapers, formula, clothes and all the other gear they need, it can be difficult to keep up with the constant financial demands of a new baby.
However, getting free baby stuff in Canada is a great way to save money, especially if you're on a tight budget. That's why many companies offer free baby samples and other perks to new parents.
So what's in it for the companies? Brand loyalty. These companies believe that if you're happy with the products you receive as a freebie, you're more likely to continue using them down the road.
So if you're a new parent looking for some free baby stuff, don't be shy about taking advantage of these programs.
Whether it's a free diaper bag or just some coupons for diapers and formula, take advantage of these offers and save yourself some money.
---
Some FAQs on Free Mommy Stuff in Canada
How can I get free Pampers samples?
Just create an account on the Pampers website and request the samples you want. In addition to the online options for getting free diapers, you can also get free samples from your paediatrician and a local hospital.
Do I need to pay for shipping?
No, most of these companies will cover the cost of shipping. However, some may require you to pay a small fee for handling and processing. Where shipping fees apply, ensure the value of the freebies you're requesting is worth more than the cost of shipping.
Can I get free baby food samples?
Yes, you can request free samples of baby food from major brands like Nestle, Similac, and Beech-Nut. Just visit their websites for information on how to apply.
When will I receive my free baby samples?
It generally takes a few weeks for the samples to arrive. However, some companies may send them out sooner. Check with the specific program to learn about their timelines.
What if I don't live in Canada?
Unfortunately, these offers are only available to residents of Canada. However, many of these companies do offer similar programs in other countries. Check their websites for more information.
---
Conclusion on Baby Free Samples in Canada
Getting baby freebies in Canada is a great way to save money when you're expecting or have just welcomed a new addition to your family. 
By taking advantage of the many offers available, you can get everything you need for your little one without spending a penny.
So what are you waiting for? Start collecting those free baby samples today!
If you come across any other great freebies that you think should be on this list, be sure to let us know in the comments. We love hearing from our readers!
Learn more: 45 Creative Ways To Save More Money